TONY PRET horse t-shirt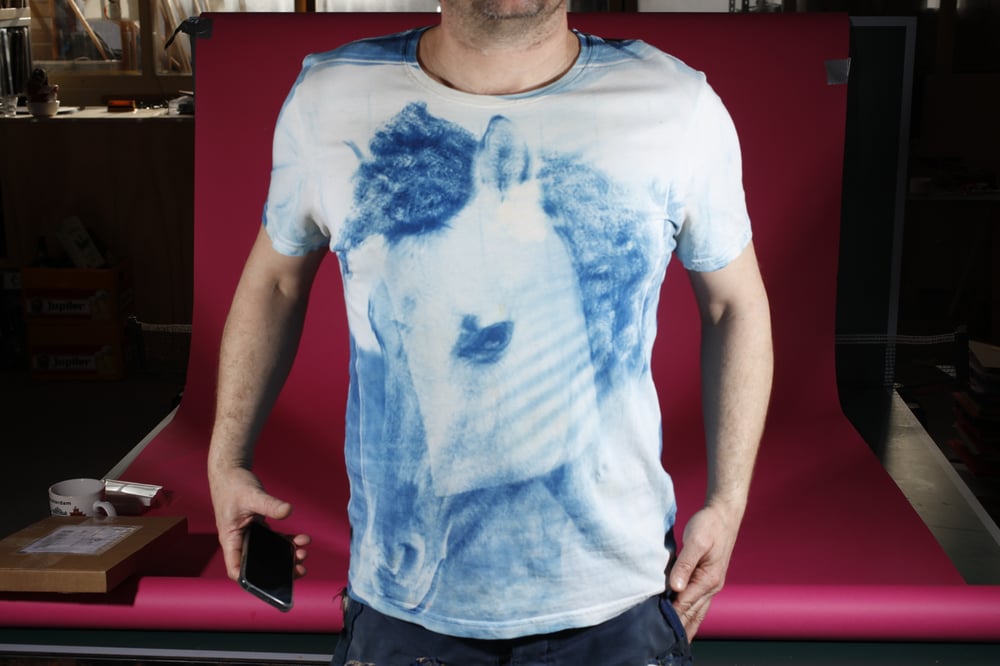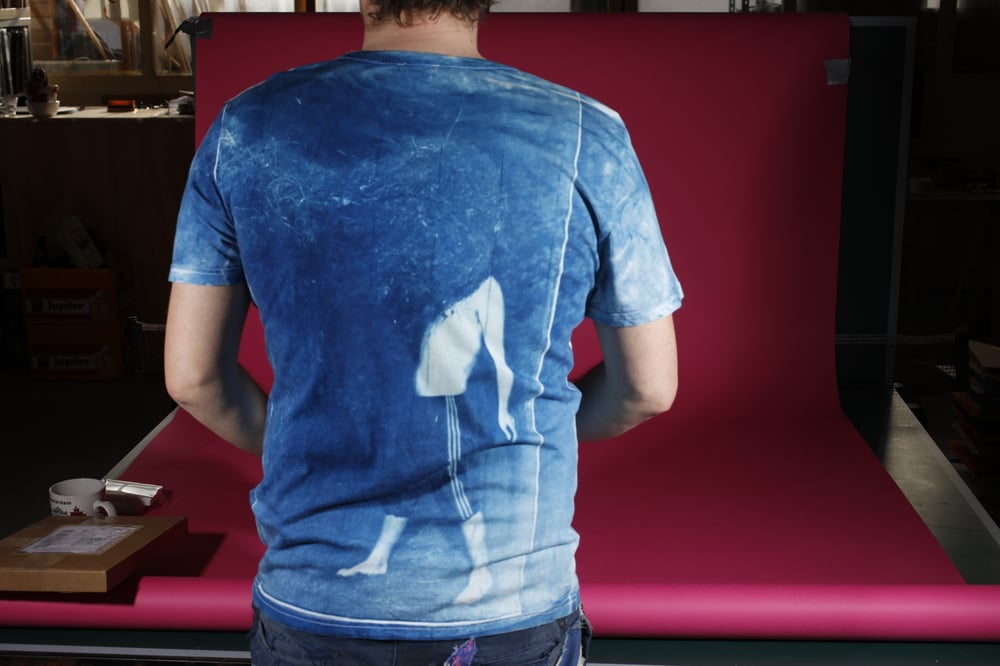 Collaboration between TONY PRET and photographer Jaap Scheeren.
TONT PRET's slogan is "Expensive t-shirt but cheap art."
It is also possible to frame the shirt and not wear it.
TONY is a t-shirt baker who uses large negatives under a sunbed to bake t-shirts that are impregnated with cyanotype liquid. After this the shirts are fixated but the process remains fragile, so shirts are semi alive and can change colour.
IMPORTANT!!
Can only be washed on handwash max 30 celsius without soap. Any sour acid like things or hot temperatures will make the process change. If it happens, put the shirt in a bucket of water with a cup of vinegar to pop colours again.